Congrats on opening a new location! What's next?
Let's face it; all restaurant owners dream of opening up another location. For many of you, it'll have been your plan all along, whereas others of you may have been slightly taken aback by the initial success of your first venture.
No matter the reasons behind your expansion, it's a well-trodden path. Three out of every ten American restaurants belong to multiple-unit operations. But chain restaurant management is a different beast to a single-unit business. It takes a different skillset, and you'll have to alter your modus operandi to continue successfully scaling your restaurant business.
With that in mind, let's take a look at what you need to focus on after opening the doors in an additional location.
Learn to Delegate
Many restaurant owners who make the step to manage multiple locations for the first time fail to understand that they can't be in two places at once, no matter how much they'd like to be. Successful restauranteurs learn early during the process of building a restaurant chain that they have to relinquish some control.
Micromanaging and stifling your employees is not good for your business, nor is it a wise use of your time. So the first task upon opening your new location is empowering those within your current establishment who've earned the right to take up a management position at your new location. You need to trust them to run the new site in the same manner that they have done for the first successful restaurant.
As the company owner, you can then make the transition from working 'in' the business to 'on' the business. Given that this transition will start to take shape as you look after more than one location, what factors do you need to turn your attention to the most?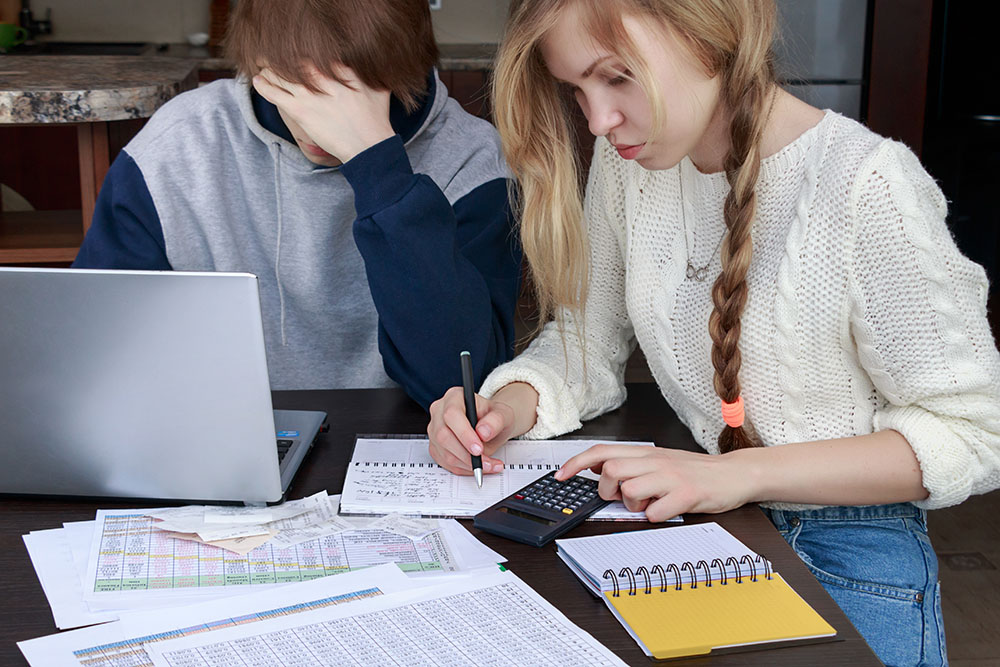 Use Technological Solutions to Oversee Multiple Establishments
As just touched upon, becoming a successful multi-unit restaurant manager means shifting your energy and focus from day-to-day operations into company-wide, big-picture issues. That's not something you can do without the help of technology. Fortunately, by harnessing the power of cloud technology, the best restaurant POS systems offer you the chance to seamlessly manage your restaurants remotely.
Cloud-based POS systems go far beyond the mere act of processing payments these days. Instead, they provide direct and real-time access to the beating heart of your business. You can use data analytics from your POS system to determine your business decision-making. From uncovering staff performance issues to recognizing the worst-yielding ingredients, your POS helps you analyze and improve business performance on a broader scale.
Thus, one of the first tasks is to equip your new location with POS hardware and software that is capable of syncing and feeding their data points into one central control panel. You can then login to that centralized platform and analyze and monitor both restaurants and spot any issues before they become serious problems.
Creating Consistency is the Key to Success
You only have to look at the success of chain restaurants such as an In-n-Out Burger to understand that consistency is everything when trying to scale a restaurant chain. That's regardless of whether you plan to own the whole operation and steadily expand, or opt for the fast-growth franchising model.
You've worked hard to set particular standards with your first restaurant, but if your next location lets you down, it crucially hurts both of your site's reputations. That's why – preferably before you open the doors to your additional site) – you need to standardize all of your operational procedures and policies across both locations. You need to document absolutely everything that has made the first restaurant such a runaway success.
We really do mean everything, from the hiring process, right through to the specific quantity of ingredients in each recipe. Employee training manuals, daily cleaning checklists, and how to deal with customer complaints should all be documented and easily repeatable for your staff working at the new restaurant.
If you skip this process, it becomes so much harder to repeat the success you've already experienced, because staff will set their own expectations, rather than understand what customers expect of them. Remember, once you're successfully running two establishments, the third becomes much easier because you simply repeat the process, and do so again for the fourth.
Benefit from Economies of Scale with Smart POS Systems
The added benefit of any business growing is economies of scale. When it comes to inventory, you can order in higher quantities to secure lower prices and therefore increase profitability. With smart inventory management provided by your POS system, you can use the data to determine stock levels and make smarter purchasing decisions that benefit both locations simultaneously while costing you less overall.
But economies of scale aren't always achieved by ordering more for less via increased buying power. For instance, you can add twice as many customers to your POS system's loyalty program without incurring additional costs. You can then use those details to get smarter with your marketing by split testing promotional campaigns between your two sites.
By experimenting in this way, you can discover crucial opportunities to increase customer spending. For example, based on your previous marketing efforts, you may have found that your restaurants may have different highest-performing entrées. You can subsequently segment your customers and alter your promotional messaging to reflect that, driving up revenues at both locations.
Use POSTRON's Cloud-Based POS Solution to Meet the Challenge of Managing Multiple Locations
Opening up a second location is an exciting time for you as a business owner. For many, this is the stepping stone to a chain-restaurant empire. For others, it's a struggle to recapture the success of the first dining establishment, resulting in a premature closure and returning to the drawing board.
With the help of a cloud-based POS system, you can spend your days as a business owner in your office working on growing your fledgling company, rather than working within it. With POSTRON, chain restaurant management becomes a cinch. You don't even have to step foot out of your office, thanks to cloud-based technology providing real-time insights into your business performance.
By implementing the POSTRON POS solution, you can manage critical areas such as staff performance, inventory management, and marketing from one central POS dashboard available anywhere, anytime.
So if you're looking to build your restaurant empire today, don't hesitate to contact us to find out how we can make your journey to success so much easier!