POS System for Quick-serve Restaurant
Speed up your store and boost sales
What you need is as simple as POSTRON POS system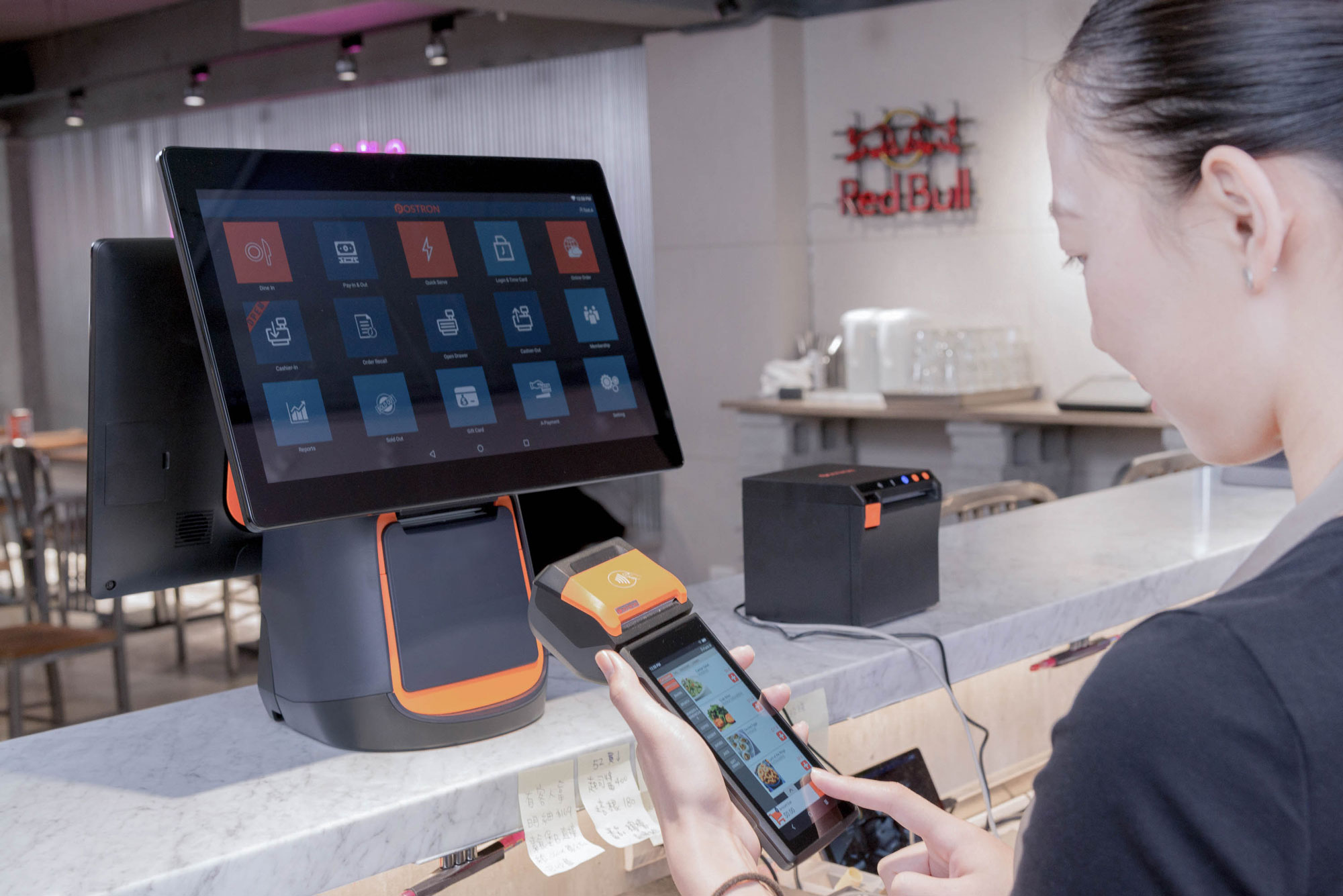 Flexibility and Versatility
 
You can take orders on a POSTRON handheld POS device for customers waiting outside of your store.

POSTRON wireless credit card terminals are ready for processing chip card/NFC payments in a few seconds.

Serve guests while moving around, closing deals before reaching the cashier.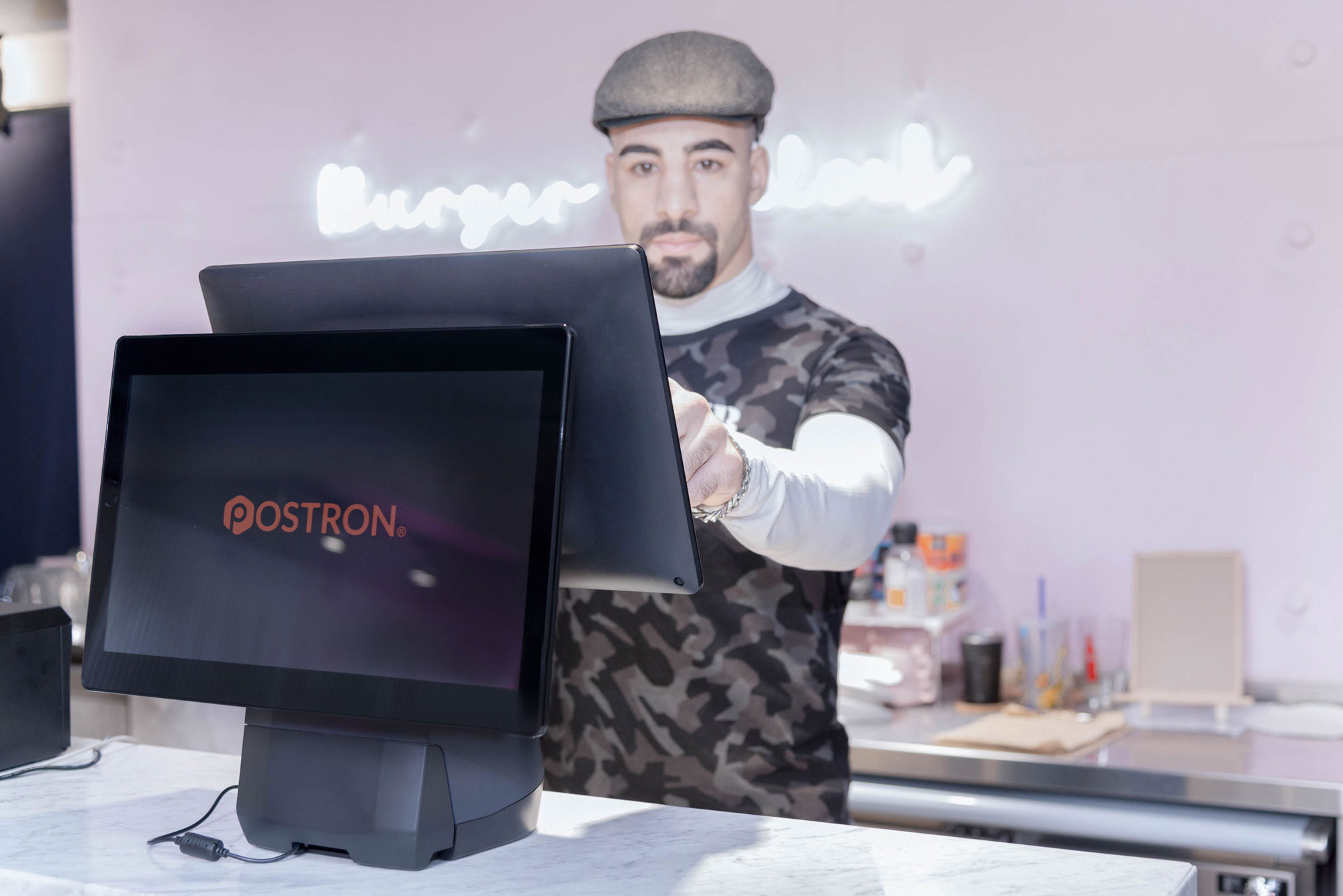 Double screen for better engagement
 

The last minute is the best minute. Let's build more trust by showing the order summary on the customer display before guests make payments.

Draw customers to your seasonal desserts, new drinks, BOGO promotions, and loyalty rewards program by advertising on the full HD colorful screen.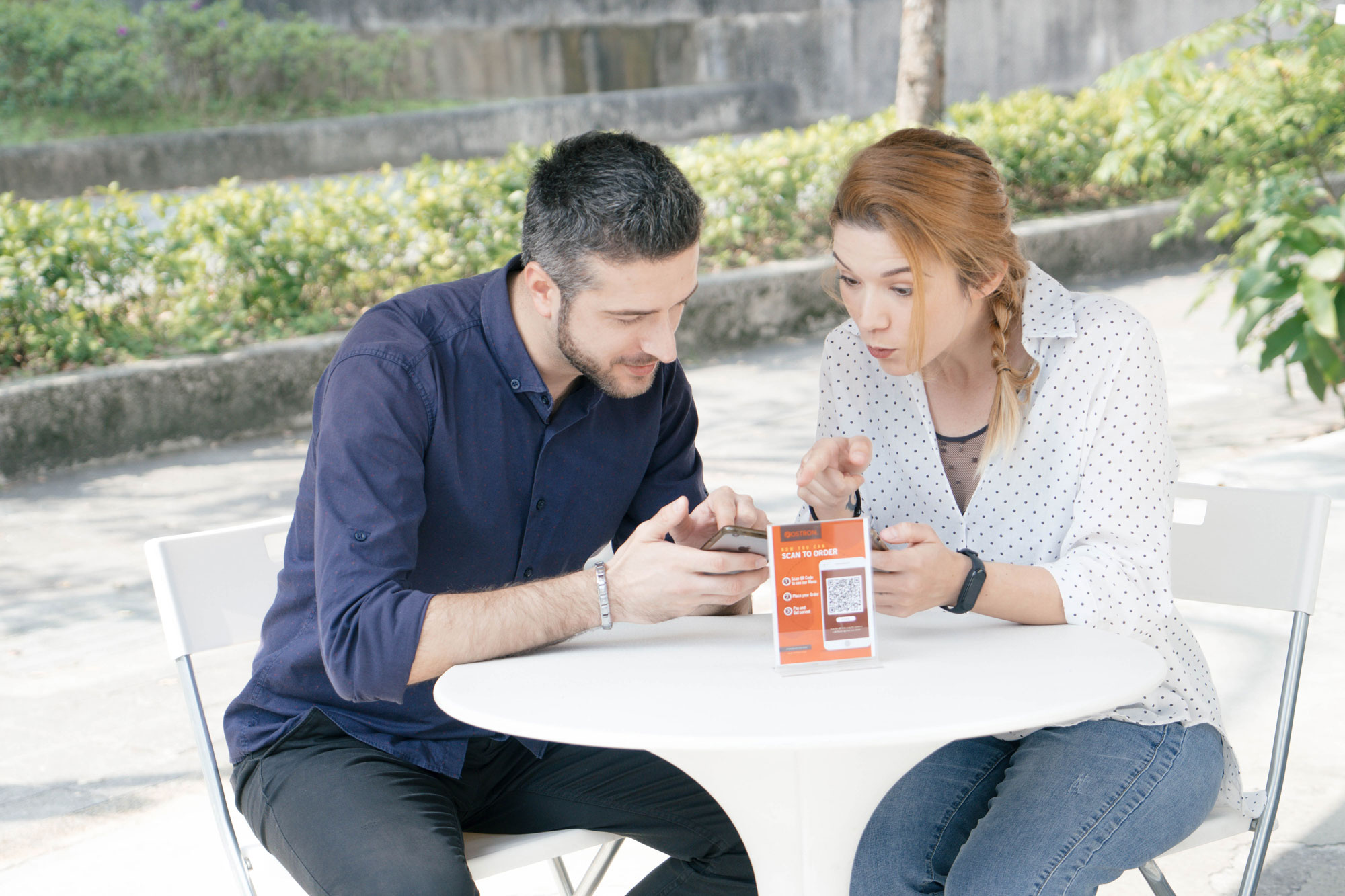 Spread the word
 

Use POSTRON POS system to grow the marketing campaign database for your QSR by collecting customers' information while checking out.

Easily send newsletters/text messages with promotion codes to designated customers.

Performances of each coupon/discount are clearly visible on the sales reports.
Other features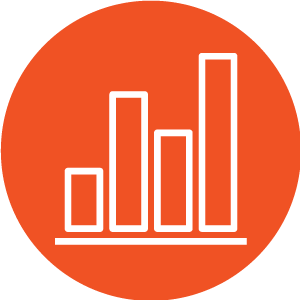 Real-time reporting
POSTRON QSR POS solution provides you with the freedom to collaborate. Sales data is securely stored in the cloud. You can access the management platform from any internet-enabled device.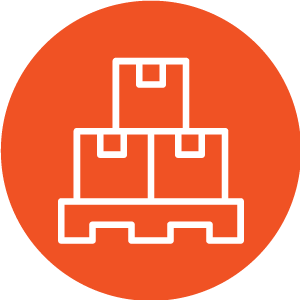 Inventory management
Set the total amount of items to track the real-time stock level. This allows complete control of your inventory in a simple way.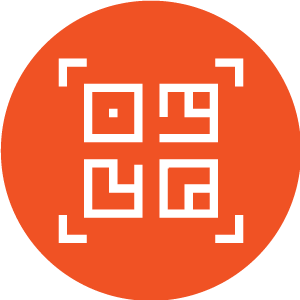 Self-ordering
POSTRON scan-to-order solution allows your customers to check out the menu on their mobile devices and make orders by themselves. No kiosk or any other additional hardware is needed.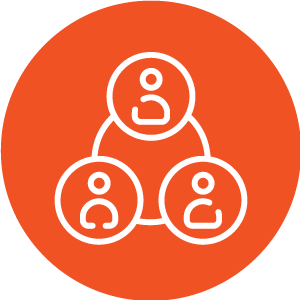 Employee management
Staff can clock in and out by signing into their user account with different levels of security access. It is also very easy to monitor the sales performance of each team member.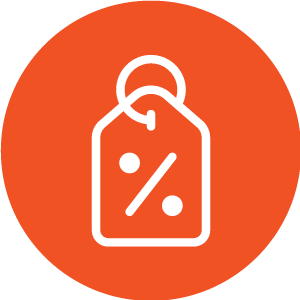 Restaurant marketing
You will find out how easy it is to set the discount rates on POSTRON POS management platform. You can have a special menu for happy hour and spread the word by sending newsletters with coupons. The use of the coupons/discounts will be shown on the dashboard.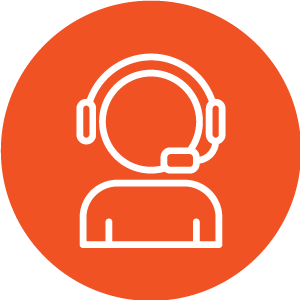 Customer support
We help you deploy the POS system easily. Every detail of the devices will be available on our online demo and training videos. In addition, we offer 24x7 access to a POS expert so that you can focus on the strategic work that moves your business ahead.
Devices for fast food restaurants
FAQ
If you have been using POS products, you can easily figure out how POSTRON fits you better. With premium-quality smart devices and software plans starting from $0 a month, switching from your old system to POSTRON will not cost you a fortune. Instead, you stand a better chance of increasing your profit with higher work efficiency, smarter marketing strategies, and more cost-saving payment processing services.
Just start from either a software service plan or terminals based on your business type to build up your own POS package. After creating an account on POSTRON.com, you will receive coupons on POS devices and accessories. For chain stores or companies with a large transaction volume (>$30k/month), please contact our sales representatives by calling 1-(833)-POSTRON for customization services and more discounts.
One of the reasons that you should take POSTRON is that it can facilitate the installation. The system is plug-n-play. Just get them charged, connected to your WIFI network, and off you go.
Regarding menu setup, we recommend you download our menu template on your personal account page. From there you can input all the information about your items and upload them in bulk. You will find out that it is super easy to edit and update your menu on the management platform.
If you'd like to have a POS expert stand by your side, feel free to contact us for help. Please send an email to customerservice@postron.com or call 1-833-POSTRON.
You can leave your hardware to the new owner, or bring the devices to your new business location. In either case, you and/or the current business owner should contact us to cancel your account or set up another account for the new business/location. No worry, our sales representatives and customer service team have been dealing with account transfer for many years. They will guarantee a smooth transfer with no cancellation fee.
Yes. POSTRON smart POS system is ready to merge your existing sales data to our cloud. You will be able to check the sales record and calculate the year-over-year growth.
After subscribing to the POS service, a POSTRON POS expert will help you with data transfer and try our best to make everything work smoothly.
Absolutely! POSTRON POS management platform is empowered by cutting-edge cloud technology. It allows you to access the dashboard from any internet-available device, including a PC, smartphone, and tablet.
After subscribing to POSTRON POS service, you could log in to the management platform anytime and anywhere. The webpage could be viewed in major web browsers.
Yes, POSTRON receipt/kitchen printer enables multiple fonts including non-Roman characters, such as Chinese Mandarin. For a better user experience, you could contact a POSTRON POS expert and tell us about the system language you need. We could make the most frequently used fonts as default before sending out the hardware.
When you log in to the POS management platform, you cannot only view the real-time sales data but also track the sales history in a designated time period. All the data can be downloaded to your hard drive.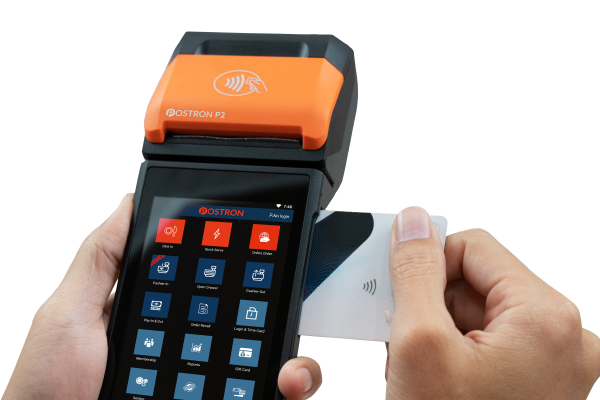 SIGN UP NOW TO RESERVE AN ONLINE DEMO!
 Super easy to navigate
 Fully integrated payment processing services
 Online ordering & contact-free payment
 Handheld terminals for businesses on-the-go