7 things dine-In restaurant need to do before taking online orders
While many dine-in restaurants are still battling with the coronavirus pandemic's fallout, the move to accommodate online orders has been viewed as a necessary innovation to keep revenues coming into the business.
If you've found yourself in a similar situation and you're looking to take your traditionally dine-in establishment to an online-only or hybrid model, it can seem daunting at first. However, with the right technology and well-thought-out preparation, your restaurant can be accepting online orders in no time.
Here are the seven aspects you need to have in order ahead of your launch of online orders.
1. Prepare Your Systems for Online Orders
There's no escaping it; you're going to have to get organized before moving to an online ordering environment. First and foremost, you need to work out how you are facilitating your restaurant's online order system. For that, you need a smart POS system that can handle multiple payment methods and mobile orders online.
But it's not just accepting orders. You need to prepare for your entirely new method of operations. There are no longer table numbers attached to orders. Instead, it's names, addresses, and pick-up times which staff may need time to get used to. You also need to upgrade your POS system so that each accepted order is immediately sent to the kitchen for preparation. When it comes to online orders, speed is everything.
2. Plan Your Online Menu
It doesn't make sense to make your entire in-house menu available for takeaway orders. Many dishes won't adapt well to being packaged up and sent out to customers anyway. Therefore, revisit your dine-in menu and curate a new one specifically designed for online orders.
Remembering that speed is vital, prioritize those dishes that are easy to prepare and cook. Then look at which will be the easiest to pack up and transport. Don't forget that if you're doing restaurant curbside pickup, your customers will most likely be traveling back home before consuming their meal.
Finally, look for commonality amongst your appetizers and entrées. Are there several dishes that share many of the same ingredients to save on costs and increase profitability?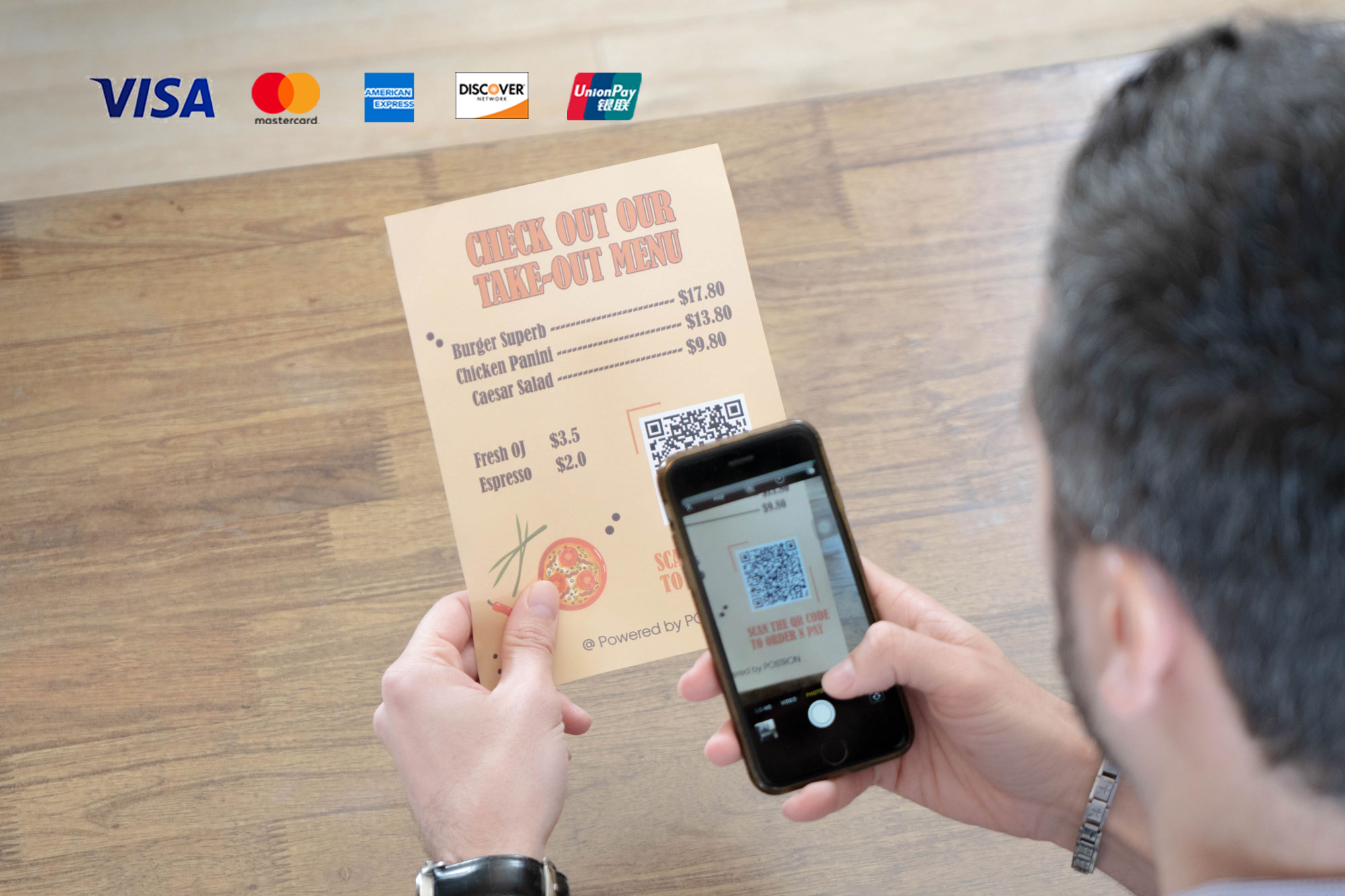 3. Invest in Effective Takeaway Packaging
Unfortunately, you can't get away with your old to-go boxes. Customers opening up their food boxes to find a cold, jumbled mess of a dish inside will never order again. That's why you need to invest in proper food packaging, including sauces and salads.
Also, take into account the environment. Many purpose-built packaging materials for takeaway orders are made of either single-use plastic or Styrofoam. While it may cost more, you should try and opt for sustainable food packaging. Not only will it give your takeaway dining experience a premium look and feel, but it will also win you more fans of your brand.
4. Establish A Curbside Pickup Protocol
Customers will be rightly anxious about picking up food in-person amid a global pandemic. That's why you need to reassure them that your restaurant curbside pickup protocol is iron-clad. Demonstrate through your online channels that your pickup protocol includes rigorous safety protocols. An online explainer video is a perfect way to demonstrate to customers how they should approach a pickup for a takeaway order.
If you have a parking lot, you may have to lay out traffic cones or mark out enlarged parking bays to ensure everyone remains at a safe distance from each other. Make sure to equip servers with masks, gloves, and visors if necessary. For payment upon collection, you can insist on a no-cash policy and use contactless payment with a wireless credit card terminal.
5. Let Everybody Know That You're Up and Running
If you've always been a dine-in restaurant up until now, many customers may assume that you have closed down operations as a result of the pandemic. Your new online ordering system is only going to work if enough people know it exists. So once everything is in place, it's time to get the word out.
Start with your most valuable customers by analyzing your POS data, and reach out to them personally to make them aware of your new online ordering service. Once you've trialed the restaurant online order system with a select group of your most loyal customers, it's then time to flood your social media channels, email lists, and all other traditional marketing channels with the news that you're up and running.
6. Update Your Website
You've likely been using the website as a tool to communicate your latest updates with customers. However, now is the time to change the home page to point them directly to the new online ordering system.
This must be as unambiguous as possible. Don't make customers have to search for where they can place an order with you; it should be available within one click after arrival. It's not a bad idea to put a massive "PLACE YOUR ORDER HERE" button front and center to drive up conversions.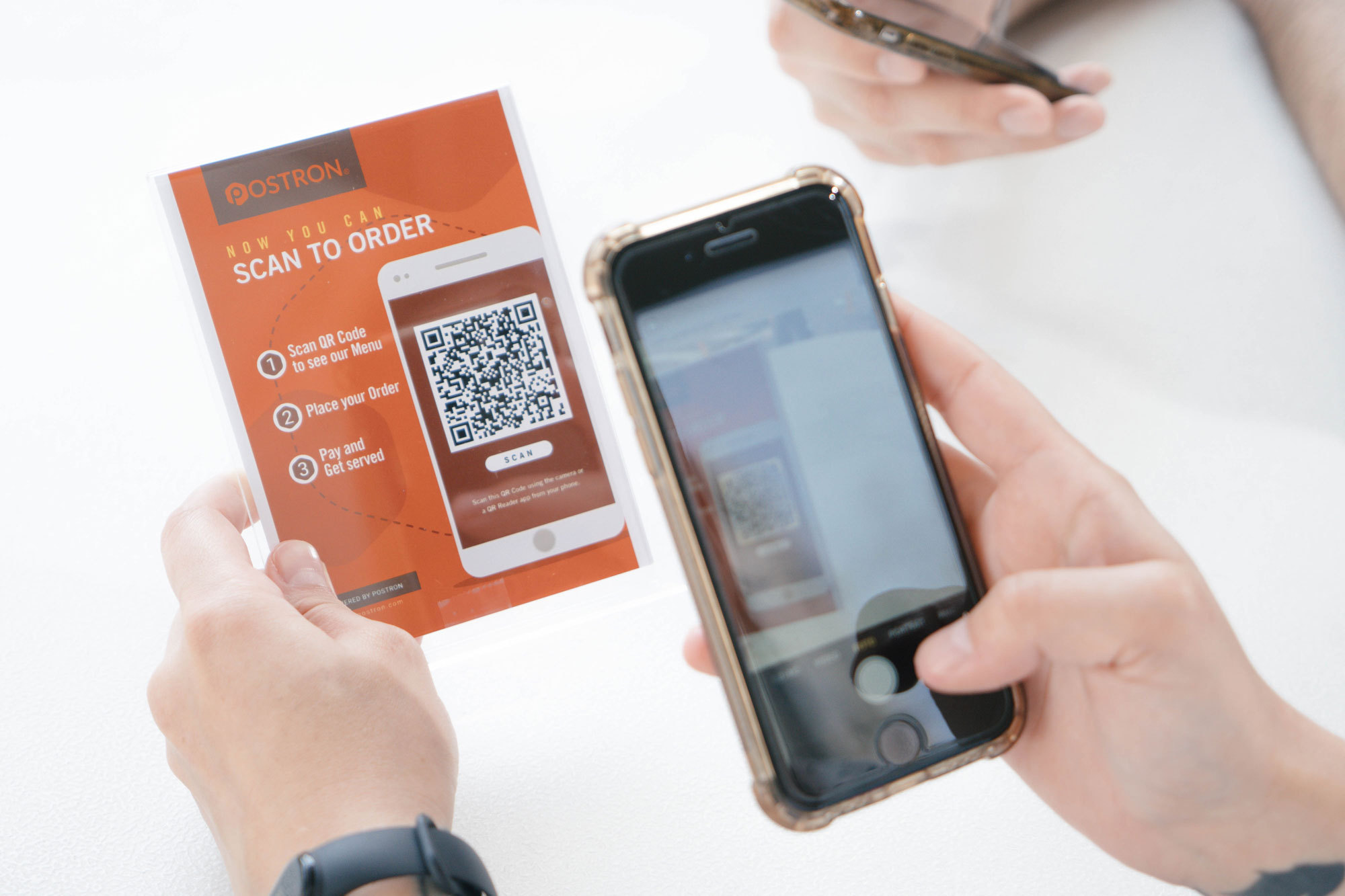 7. Go the Extra Mile
For many dine-in restaurants, a successful online operation could be the difference between thriving during these unprecedented times or going under. For that reason, you've got to really go the extra mile to make this traditionally impersonal experience as unique as possible.
A personal thank you note with each order is a great place to start. If you're selling food for customers to prepare at home, make sure to provide clear instructions for heating, storing, and reheating your dishes. You could even include a recipe card for some of their favorite dishes that may not have made it onto the online menu.
Finally, make sure to include a discount or coupon code for their next order to ensure that they continue to return for more.
Organize Your Online Orders with a Customizable POS System
If you're a dine-in restaurant looking to pivot to online orders, you need a POS system capable of organizing and accepting orders in an online environment. POSTRON offers a customizable smart POS solution that's capable of streamlining your order process while providing the contactless payment functionality required of socially-distanced pickup protocols.
If you would like to find out more about how POSTRON can facilitate your new online ordering system, contact a member of our team today to discuss the requirements for your dine-in restaurant.