How can small restaurants survive the post-COVID era?
Even though the coronavirus outbreak is not yet in the rear-view mirror, many restauranteurs are trying to prepare themselves for the post-COVID era. Whether it's an increased focus on hygiene or altering the business model slightly to focus more on off-premises sales, it's clear that small restaurants will have to make changes to survive.
But what are those changes likely to be? Here's what you're going to have to think about moving forwards in a post-COVID world.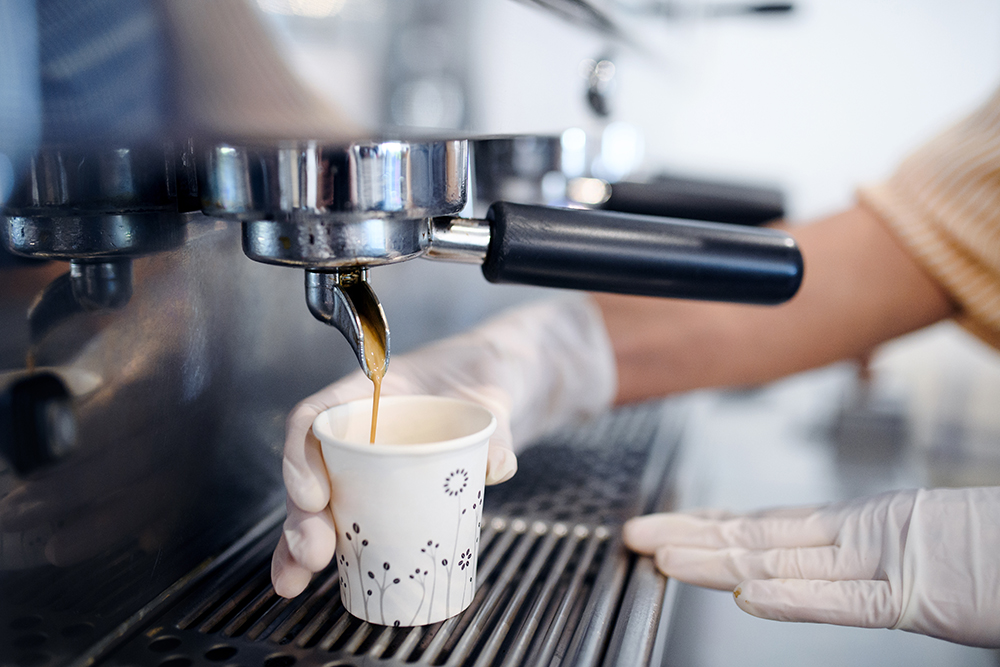 Improve Hygiene Protocols
As even the largest fast-food chains have found out, having coronavirus cases at your restaurant is going to do nothing but turn customers away at what is a crucial time in terms of trying to bounce back. That's why you'll have to revisit your hygiene protocols and evolve them to meet the threat of COVID.
To reassure diners that your restaurant is safe, you're probably going to need to introduce measures such as providing hand sanitizer at each table and increasing the spacing between tables. During service, your staff will be required to thoroughly disinfect every table, every glass, and every utensil after customers have touched them. Surfaces present one of the biggest threats when it comes to virus contamination, and so restaurant owners will have to increase both the frequency and meticulousness of the cleaning regimen.
It's vital to circulate to regular diners that, should they feel sick or have any symptoms, they should stay away from your restaurant until they feel better. Employees need to be equipped with the necessary personal protective equipment (PPE) such as gloves, masks, and protective aprons if necessary. Some restaurants are even taking the temperature of their guests to keep their premises COVID-secure.
It may be a good idea to go cashless for the time being too. While the evidence is contradictory regarding cash being a vector of the virus, it makes sense to leverage contactless payments via wireless credit card terminals to minimize touching of the same surfaces.
Shift The Sales Mix Toward Off-Premises
Those restaurants almost entirely reliant on on-premises food and drink sales have been hit the hardest by the pandemic. For those of you who traditionally rely on on-site sales, it's wise to implement infrastructure to facilitate online ordering and curbside pickup.
With the threat of COVID likely to linger for months or even years, any capital invested is expected to be repaid by the uptick in sales for diners looking to maintain social distancing. Use your restaurant's smart POS to administer online orders and then offer contactless delivery or restaurant curbside pickup for those willing to travel to you.
Diners are likely to continue to be weary even in the post-COVID era. Until there is a vaccine or widely-accepted treatment that lowers the mortality rate, attendance at dine-in establishments is likely to remain down on usual numbers. Thus it's critical for you, as a small restaurant business owner, to come up with innovative ways to get your food to your customers.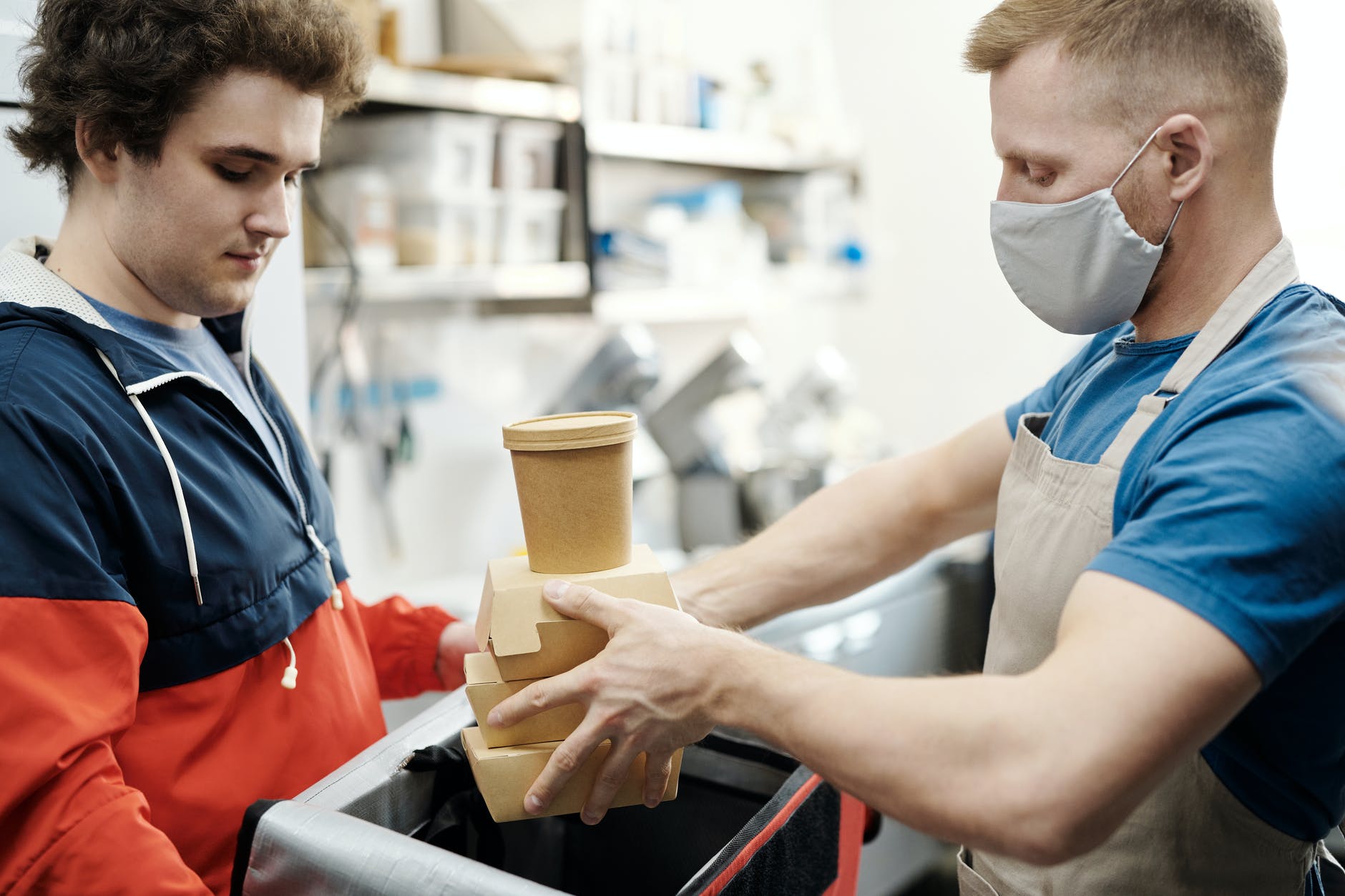 Reduce Costs and Business Risks
While you might be busy investing in new systems to shift your business model, it's also crucial to look on the other side of the coin and maximize cost savings and any help available from the government or your landlord.
With regards to the latter, can you attempt to renegotiate your rent arrangements? Perhaps you could move to a monthly payment rather than quarterly to ease cash flow worries. Or maybe you can ask for a temporary payment holiday while you reequip your business.
Although there's already been a couple of rounds of fiscal stimulus packages, there are likely to be more, particularly if the virus continues to be as stubborn as it is now. Liaise with your local chamber of commerce to discover what local, state, and federal financial aid is available. It may be that you're able to use that assistance to fund those necessary infrastructure changes.
Next, analyze your own business for cost-saving opportunities. Use your recent purchase history from your POS system to inform your future buying decisions. Most restaurants are going to have to reduce the menu offerings to survive. Use your inventory management data to uncover unpopular menu items that can be quickly axed without any backlash.
Another option to consider is teaming up with other local restaurants to increase buying power and recoup savings on your most popular ingredients. Everyone is in this together, and sharing kitchen space, staff, and supplies might be the best way for some small restaurants to survive.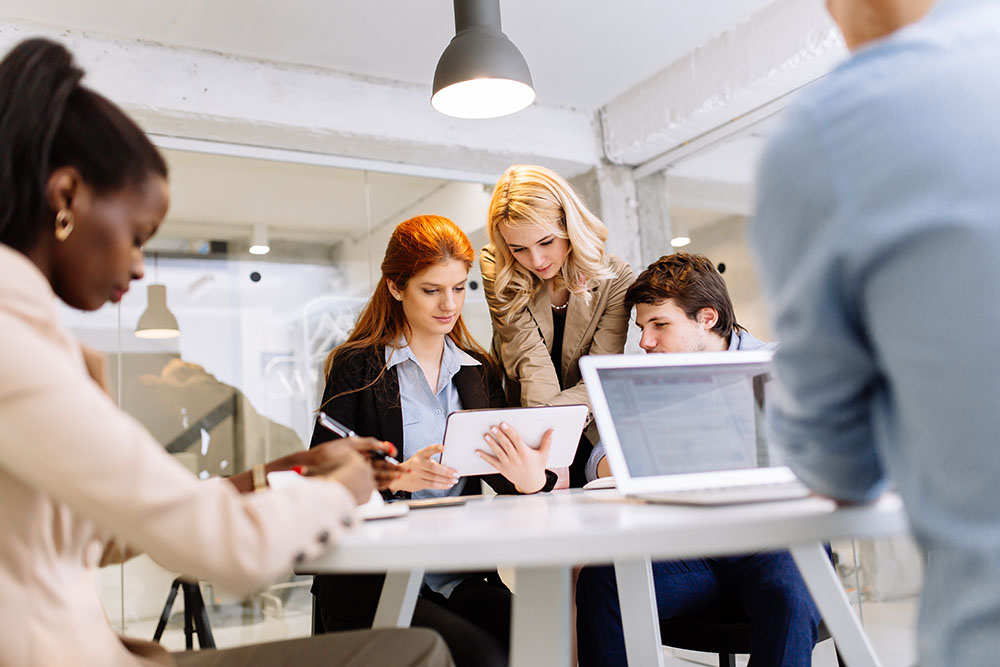 Get Creative with Marketing to Drive Up Revenue
Despite the strain on finances caused by the pandemic, marketing campaigns cannot be abandoned. For instance, without marketing, many of your less frequent customers may assume you are closed. Even loyal customers need to know that you now offer delivery and collection.
Of course, marketing budgets might not be what they once were, so you need to get creative. For instance, with so many people working from home for the foreseeable future, you need to think of campaigns that may appeal to them, such as work-from-home lunch specials. Can you also partner up with local charities involved in the frontline battle against COVID and host a joint community event?
Use low-cost-per-sale marketing channels such as social media and email to inform loyal customers that you're open, document your sanitization efforts, and promote any events coming up on the horizon. Use Your POS system to find your highest-spending customers and reach out to them with personalized emails, calls, and texts. Let them know that you're open, that you're safe, and that their business is welcomed now more than ever.
Prepare Yourself for the Post-COVID World with a State-of-the-Art POS System
It's undoubtedly a tough time for small restaurants at the moment. However, that doesn't mean that they can't survive, and then subsequently thrive, once the right changes have been implemented. From clever cost-saving strategies to shrewd marketing campaigns, a smart POS system can inform intelligent business decisions as you navigate your way through the "new normal."
Whether you're a small quick-service restaurant or a fine dining establishment, our tailored POS system can be the difference-maker when transitioning to a new way of doing business with your customers. From processing NFC payments to sending customized emails as part of your new loyalty program, our end-to-end solution can help you achieve your goals in the post-COVID era.
If you would like to find out more about how POSTRON can help your small restaurant move forward, don't hesitate to contact a member of our team today to discuss your requirements.