What should restaurants do to reduce health risks amid COVID-19 after reopening?
With the threat of COVID-19 yet to recede, restaurant owners should pay attention to their methods of operations and their cleaning procedures, to name but a few, in the battle to minimize the associated health risks.
There are several potential steps that businesses within this sector can take. Let's run through what they are, based on the advice of national health bodies such as the CDC and widely-adopted restaurant industry best practices.
Spacing Tables
Until a viable treatment or cure is found for the coronavirus, social distancing is still one of the best defenses against the virus. Restaurants reopening amid COVID, need to overhaul their floorplans to accommodate at least six feet between tables. This move will facilitate small social bubbles to prevent transmission of the virus from table to table. If you have the budget, you may want to add Perspex screens in between tables for added peace of mind.
This move will unavoidably reduce capacity at your restaurant, so it's up to you to develop inventive methods for increasing the average consumer spend per table. One factor on your side is that diners are likely to eat out less during this period, and so they'll be open to spending more on upsells such as premium bottles of wine.
Eliminate Waiting Areas and Force Customers to Pre-Book Tables
According to leading scientific authorities, the most significant risk with regard to the virus is being around other people. Therefore, it's no longer feasible to have a waiting area, nor is it a good idea to accept walk-ins given the threat they pose to your other diners and your staff members.
You can use your website and marketing channels to inform diners that they must make a reservation before showing up at your restaurant. Otherwise, you will not be able to serve them. While this seems like a practice that may stifle business, consumers have quickly become used to having to reserve tables online or over the phone at their favorite dining establishments.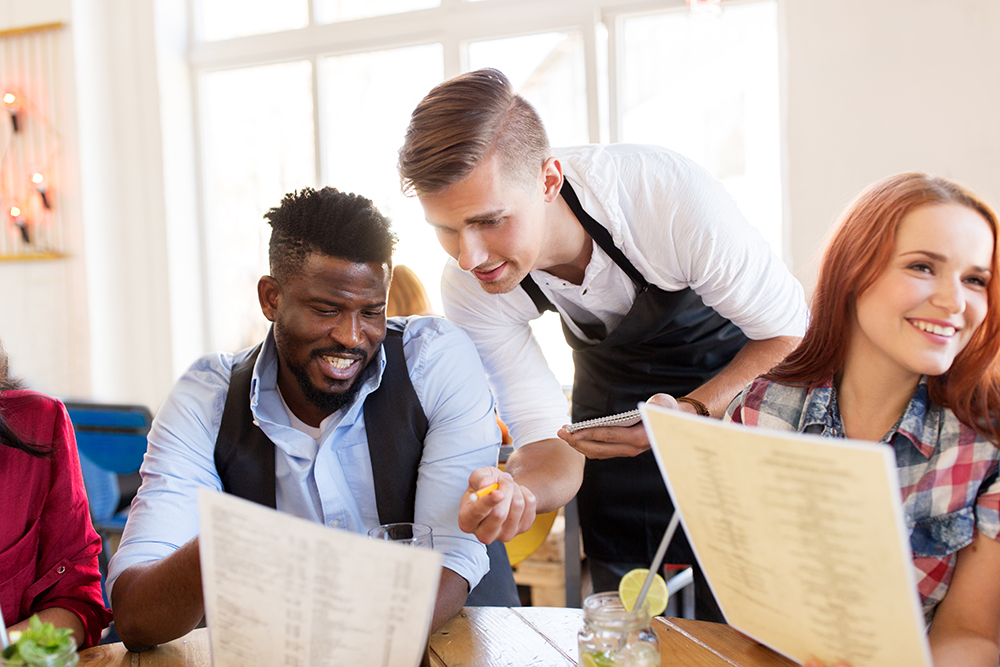 Throw Out the Menus
Given that COVID can live on cardboard for up to 24 hours and on hard surfaces such as stainless steel and plastic for two to three days, it makes sense to ditch the menus. Not only can the virus survive on these surfaces, but they are also high-touch points that can be removed without much hassle.
In this day and age, consumers are comfortable with downloading menus on their smartphones. Leading POS systems are also capable of providing customers with the facility to place mobile orders on their cell phones or tablets, which brings us nicely onto the next step.
Move Over Indoor Operations to Self-Service
As highlighted above, proximity to other people is the biggest risk concerning the virus, particularly in indoor dining environments. Therefore, it's wise to eliminate the need for servers to continuously head over to tables by introducing self-service to your establishment.
By leveraging the latest restaurant smart POS technology, you can place a scannable QR code on each table, which brings up the restaurant's online ordering system. This allows diners to choose what they would like to eat and drink remotely. By utilizing this method, you have all the benefits of a self-ordering kiosk, without any of the downsides associated with multiple different fingers touching one central screen.
Better yet, you can allow customers to make payments from their smart devices. If servers don't have to bring over a wireless credit card terminal, they're much less likely to contract the virus by minimizing the number of trips to the table.
Introduce Mandatory Staff Personal Protective Equipment
It's your employees that are at the highest risk of contracting the virus, as they'll likely be serving multiple tables. If one of them goes down with COVID, you'll probably have to shut down for at least two weeks as a precaution under local and state law. Thus, not only is it your social responsibility to protect your staff and diners, but it makes commercial sense too.
The CDC has recommended cloth face coverings in particular for those working in indoor environments having close contact with other individuals. Face visors may provide more comprehensive protection, and they are now more widely available than at the beginning of the pandemic. Gloves are another excellent idea as long as they are frequently changed.
Introduce Enhanced Hygiene Etiquette
In addition to providing personal protective equipment (PPE), you need to enforce enhanced hygiene etiquette for your staff and customers. For instance, hand sanitizer needs to be made readily available across your restaurant, and employees should be reminded to wash/sanitize their hands frequently.
Employees should also stay at home if they feel sick in any way or have been in close contact with someone who has developed symptoms. Many employees may feel the need to come in despite being sick to earn a paycheck. It would be best if you drilled into them the importance of staying at home and not putting everyone and, indeed, the entire business at risk.
Develop a Rigorous Cleaning Policy
Thorough cleaning is clearly going to form a cornerstone of any strategy to mitigate the virus's health risks. Focus your attention on high-touch points including but not limited to:
Door handles

Cash registers

Workstations

Faucets

Bathroom stalls

Contactless payment terminals

Tables

Countertops/bars

Receipt trays

Condiment holders (e.g., salt and pepper pots)
When cleaning, remember to use the EPA's approved list of disinfectants, which have been laboratory-tested to prove their efficacy against the virus.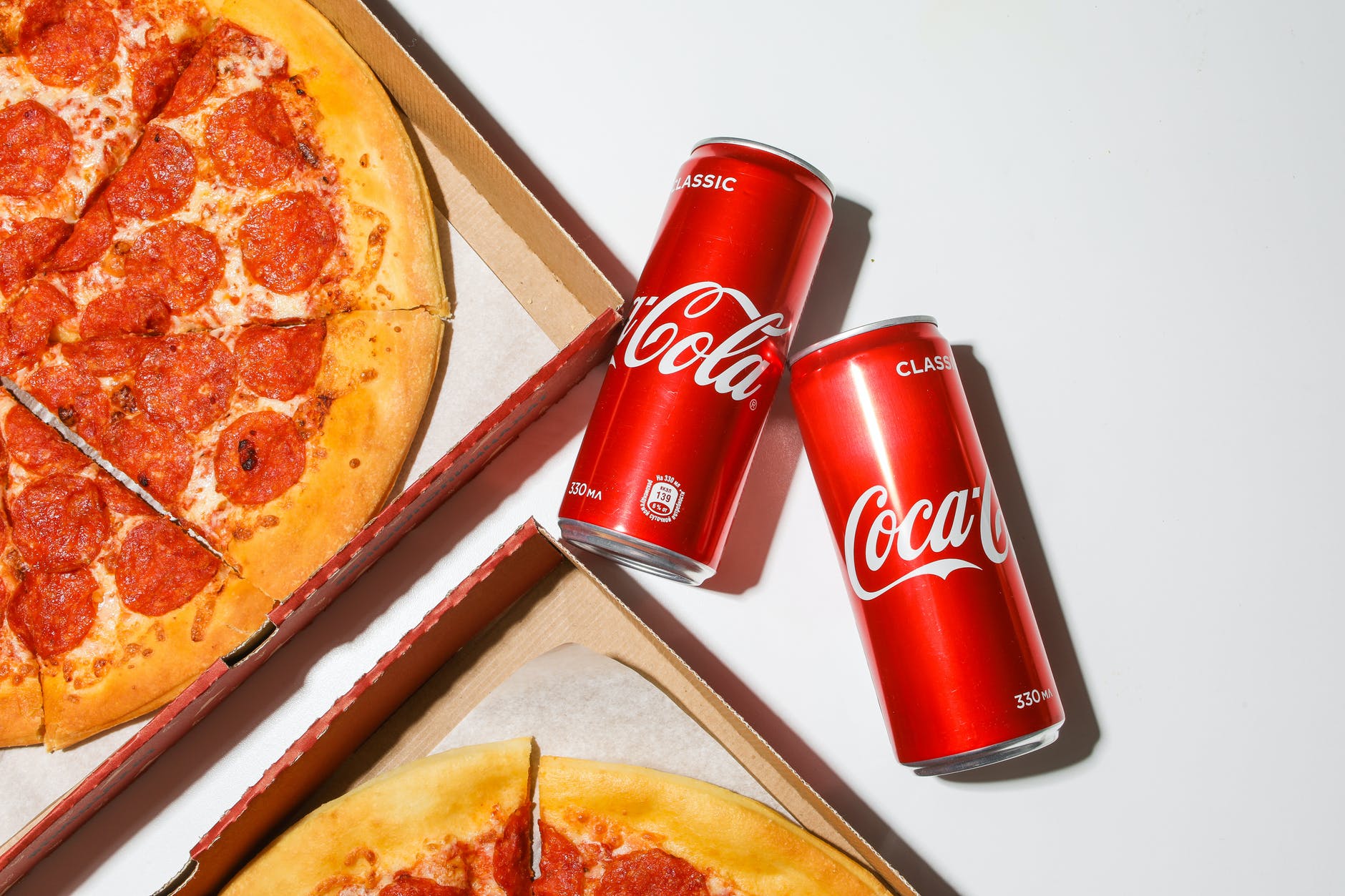 Maximize Outdoor Dining Options
While investigations into the virus continue, one widely-corroborated finding is that it's safer to be outdoors than indoors for many reasons. Therefore, to mitigate the health threat posed by indoor diners and operations, look at how you can increase your outdoor dining capacity.
If you already have outdoor dining options, then great, push your customers towards these seats. They should be receptive, given the reduced health risks. If you don't currently have outdoor possibilities, consider introducing them to reduce the overall health risk.
Dine-In Restaurant? Pivot to Dine-Out
As mentioned throughout this article, the highest health risk comes from indoor dining, where people are in enclosed spaces close to each other. Therefore, it makes perfect sense to launch a delicious online and telephone-based takeout menu for customers to enjoy your food off the premises.
Not only does this lower the number of face-to-face interactions, but it also increases convenience for your health-conscious customers. You can use your POS system to take online and mobile orders, before installing restaurant curbside pickup parking bays. Servers wearing the necessary PPE can then take a wireless credit card terminal out to a customer's car to take an NFC payment.
Let a State-of-the-Art POS System Help You to Reduce the Health Risks at Your Restaurant
It's undoubtedly a challenge for restaurants to mitigate the health risks associated with the virus in a food-service setting. None more so is that the case than with dine-in restaurants. However, with the help of smart POS technology, you can minimize the coronavirus's health risks.
From self-service dining to facilitating a new restaurant online ordering system, don't hesitate to contact a member of our team today to discuss how POSTRON can help to keep your restaurant COVID-secure during the pandemic.