Here is how much It costs to open a food truck in California
Food trucks are one of the fastest-growing food concepts in the country. They've come a long way from the greasy burger vans of the past and, today, they represent some of the most in-demand restaurants on the planet. The upscale food truck phenomenon we've all become accustomed to started in California, born out of an inability to pay the sky-high rents associated with licensed premises in the wake of the 2008 financial crisis.
According to one study, there are now more than 4,000 food trucks spread across US cities with more than 100,000 inhabitants, suggesting that there's perhaps no better time to strike while the iron is hot with your own food truck.
But before you rush to start typing up your food truck business plan, it won't be worth the paper it's written on if you can't put estimated costs to the various elements required for a successful food truck business. With that in mind, we've put together a useful guide to help you estimate what those costs are going to come to, starting with the food truck itself.
Food Truck – Est. $50,000 - $200,000
Just as with all vehicles, different types of food trucks are going to command different prices. Your first decision is whether you want to purchase a roadworthy vehicle or a food "trailer" that you can tow to various locations. While a trailer will save you cash in the short term, don't forget you're still going to need a car capable of towing it and account for the related auto costs.
If you are buying a "true" food truck, the price will depend on a variety of factors. The overall costs will largely rest upon whether you buy new or used, how many alterations or improvements to the kitchen setup you need to make, and how much you're going to need to spend on wrapping or adding decals to your truck for branding purposes.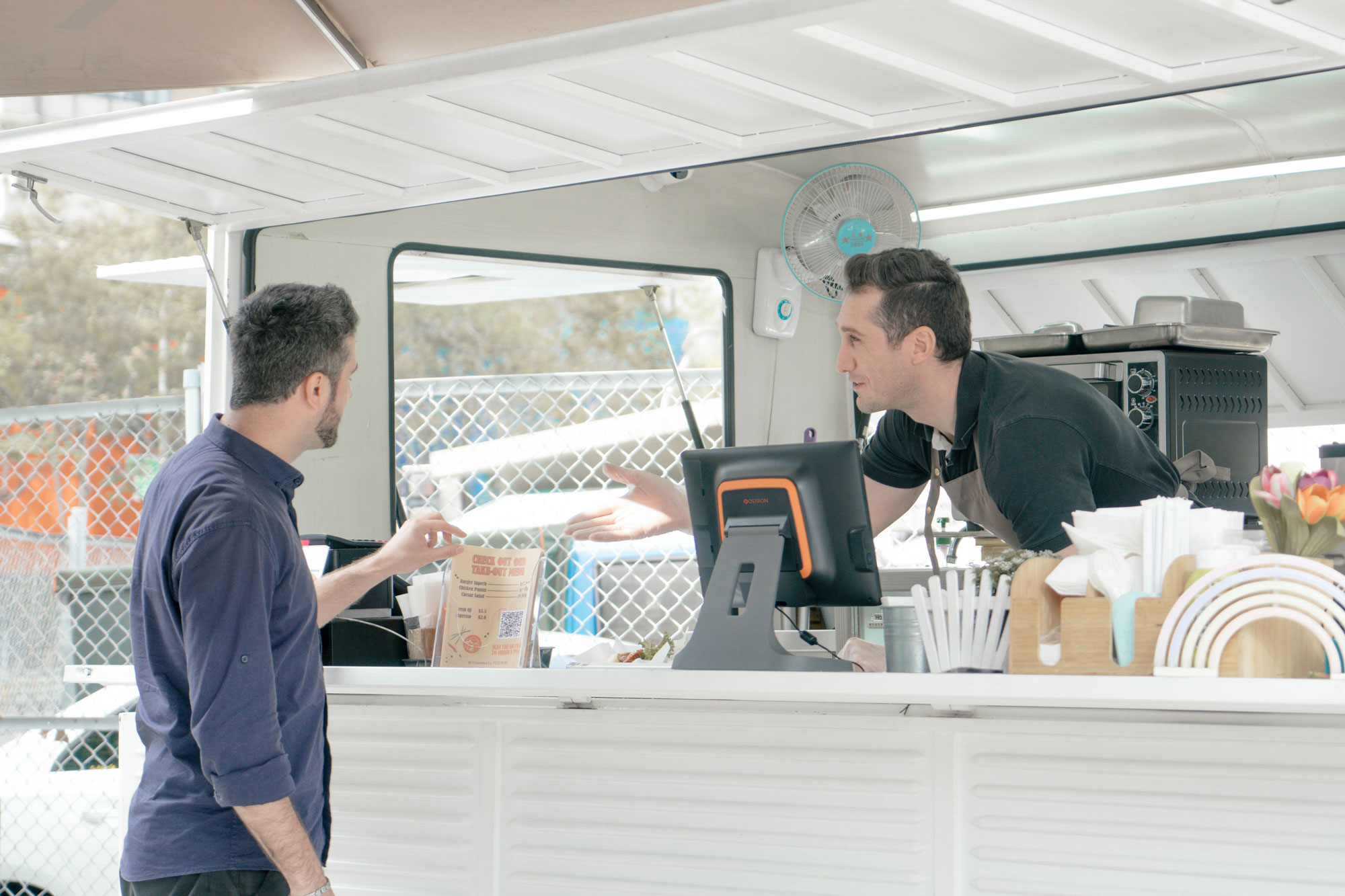 Permits, Licenses, Parking, and Insurance - $5,000 -$10,000
Wouldn't it be just great if you could load up your food truck full of supplies, find a busy street corner, and start selling? Unfortunately, it's not that simple. You need to make sure your food truck business is legal and compliant before you even think about starting to sell food. Business insurance, food service permits, code inspections, and food truck licenses are all necessary expenditures. What's more many of those are ongoing annual costs, not one-time fees.
Here's what you can expect to pay for each element of meeting legal and regulatory requirements:
Business registration - $75 to $150

Vehicle registration - $75 to $150

Foodservice permit - $250 to $1,000 per year

Fire safety permit - $125 to $150 per year

Food truck license/permit - $250 to $500 per year

Food truck parking/storage - $200 to $1000 per month

Event pitches - $500 per event

Insurance covering at least basic liability - $1500 to $4000 per year
As you can see, there's a lot of upfront investment in a food truck. While there's no doubt that it's a great business opportunity, it's not one to be entered into lightly.
Food, Kitchen, and Associated Supplies Costs - $4000 to $8,000
Now it's time to factor in perhaps the most crucial element, the food itself. Firstly, you'll need to base your first month's (30 days) inventory costings upon market research. Look at the areas that you want to serve and try to find out how many orders other food trucks are taking. When your business is well established, inventory costs alone will run into the tens of thousands each month.
On top of the food inventory costs, you'll have to think about food preparation and storage costs. Many make use of a commissary kitchen, which is a shared commercial kitchen space used by multiple mobile food vendors for the preparation of food orders and storage of critical ingredients.
This service will likely cost you in excess of $1,000 per month in most cities in California. Finally, there are associated supplies such as smallware (pots, pans, spatulas) and serveware (plates, bowls, eating utensils, napkins, etc.) that you'll need to acquire before opening day.
Point Of Sale (POS) Software and Other Technological Investments - $2,000 to $4,000
While cash registers used to suffice in the early days of food trucks, not having a mobile POS system can sink your business before it even has a chance to get off the ground. Card payments in the US have exceeded cash payments for almost a decade, and with mobile wallets increasing in popularity, we are moving toward a cashless society faster than ever before.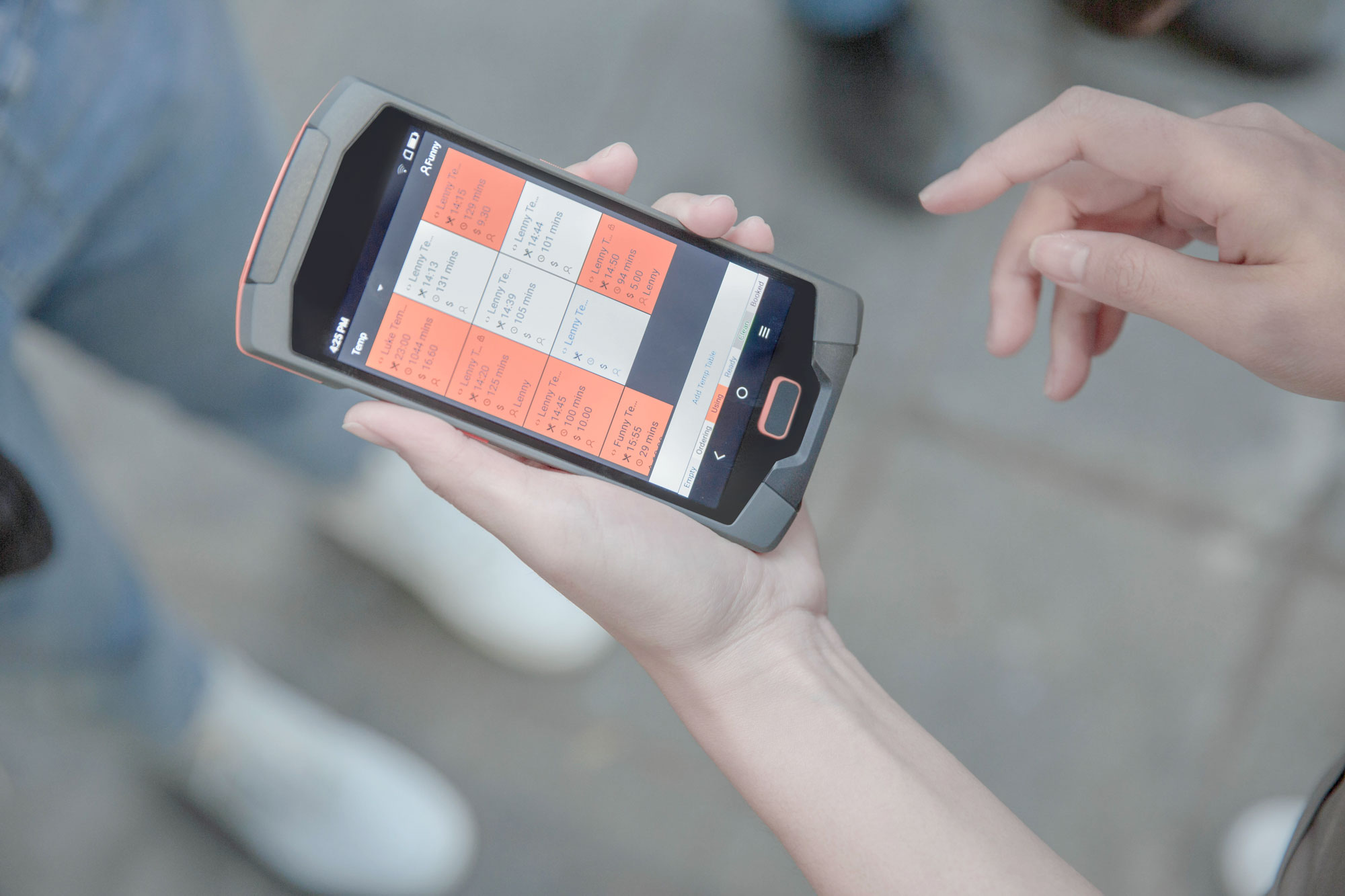 But a food truck POS system does far more than take several modern forms of payment. It organizes the orders through the truck's kitchen, allows for orders to be made online, and is capable of building out customer loyalty programs. Servers can even leave the truck and reduce wait times by taking orders from within the line via a handheld POS device during busy periods.
Next, you'll have to make investments into other technological solutions such as accounting software, a professional website, an app with ordering capabilities, as well as investing in a business mobile phone, Wi-Fi network access, and payments hardware.
Labor Costs - $2,000 - $10,000
Of course, you're going to need help with the running of your food truck business, particularly if you start to build a reputation within your neighborhood of operations. While many food truck operators rely on themselves in the first instance, others invest in two or three staff members from the outset, before scaling as and when necessary later on down the line.
For that reason, it's challenging to give an accurate estimate of labor costs, as each food truck business will have its respective aims and goals. But you should, at the very least, factor in paying yourself a wage. For those businesses with several employees slated to join from opening day, these costs will account for a significant proportion of your first month's expenses.
Get Your Food Truck Business Off to a Seamless Start with POSTRON
There's perhaps never been a better time to capitalize on the growing food truck trend happening across California. However, that doesn't mean setting up your food truck business is an easy process. There are a significant number of costs to take into account, and they need to be accurately estimated to secure the financing you need to start the business.
Here at POSTRON, we can help you get your food truck preparations of the best possible start with our one-stop POS solution. Much better than those simple and cheap POS systems for restaurants, our best-in-class system allows your fledgling business to take a wide variety of payment methods, streamline the order process, and gain access to critical insights into your business such as sales performance and customer behavior patterns. With a full suite of matching hardware, you're bound to find a setup that fits your new food truck concept.
If you would like to find out more about how POSTRON can help you achieve a successful launch, talk to a member of our team today to discuss your requirements.